PUBLISHED BY: BUSINESS SPHERE
Mr. Sanjive Mehta, co-founder and director at RS Barcoders Pvt. Ltd. has a very straight forward philosophy which can simply be summed up as 'First Time Right'.  This is what drives every aspect of his life and especially his company. RS Barcoders Pvt. Ltd. Why provide a good solution, when you can provide the best one?This is the driving motto behind every solution, every engagement and every new client relation a this organization.
Being an IIT Delhi alumni, Mr. Mehta brings with him the technical know how and aptitude required to tackle the most unique of challenges. He is joined at the helm by his wife and co-founder, Mrs. Rashmi Mehta, a Delhi University post-graduate, who brings with her tactical acumen and business development knowledge with which she leads the Marketing Team.
RS Barcoders Pvt.Ltd, with 25 years'experience behind them have provided a wide host of solutions including, Hardware and Software integrated Solutions for Human Resource Information Systems (RS-HRIS), Centralized Attendance Tracking Solution (CATS) integrated with Face Recognition, Body Temperature recording and Presence of FaceMask to prevent COVID-19, Field Force Tracker a Mobile Phone App, Fixed Asset Management (RS-FAMS), Smart Warehouse Management System (RS-WMS), Automated Library Management System (RS-LIBMAN), Gate Management System(RS-GMS), Visitor Management System (RS-VMS).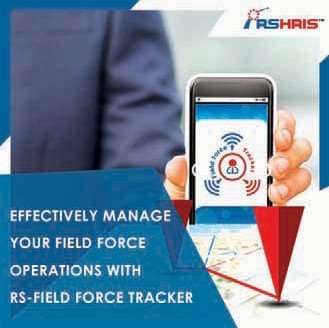 The company has won the Best Innovation Award at the Automatic Identification and Data Capture (AIDC) Association for two straight years, 2012 and 2013, and then again in 2018, a record achievement unrivalled by any other member of the Association.
Because of the success of their solutions they have often been contacted by clients to create innovative solutions for their unique problems. For instance, the Organ Transplant Management System, Disaster Management System, Cylinder  Tracking System for BOC, in process photography and printing solutions are some of these. Contrary to the box pushers mentality, each solution is designed and customized as per the client requirement.
Some of the prominent projects successfully implemented by this be he moth include a solution for managing the Library at National Gallery for Modern Art, Delhi in 1996; all branches of The Shriram School, Delhi; all branches of JIMS; Fixed Asset Management Tracking System for Citibank, Shriram Pistonsand Rings Ltd; Work-in-Progress with traceability Solution for Escorts Ltd.; a Centralized Attendance Management system for Hero Moto Corp's Ltd., Polyplex, NEC Corporation, and many more.
The segments they have worked with in the past include Educational Institutions, Manufacturing Units, Hospitals, Pathlabs, Hospitality Sector, Corporates, etc. The distinguishing skill-set of Mr. Mehta and his team includes technical know how of Barcode, Radio Frequency Identification, Biometrics, Facial Recognition, GPRS, Embedded Hardware Design and Software Designing, Development and Testing, etc. All the software are developed in-house, giving them the flexibility and speed of implementation that contributes to a successful solution.
Many of the company's clients have stuck with the company for the past 25 years. This speaks not only to the success of, the deliverables that were provided by the firm, but also the relationships, and trust that has been developed by each client in the firm'scapabilities. One factor for this, as Mr. Mehta asserts, is that they"design innovative solutions using Hardware and Software, customizing each solution using Auto-Identification Technologies to bring efficiency and make an impact on Client profit-ability". By bringing in best practices, integrating with existing ERP'sat Client places and simultaneously in corporating existing procedures into the design of the software has made their solutions accept able at alllevels with int he Organizations. Many of their solutions have evolved with time and have been up-graded with the latest technologies available, globally. So whether it is tracking Model-wise assembly points, tracking components, auto-screening Warranty Claims, Monitoring Workforce Attendance,etc. RS Barcoders has been successful in delivering way more than promised.
Mr. Mehta believes that" Noone wants to do a bad job.With the right tools they can fulfil their desire to do an error free and efficient job. So people should come forward and embrace technology and not shy away from it."And this is exactly what this headhoncho and his workaholic team strive towards achieving everyday.

Sanjive Mehta is the director at RS Barcoders Pvt. Ltd., a multiple award-winning HRIS & Automated Technology company. He is an IIT Delhi Alumni and Pioneer in providing Biometrics solutions in India.